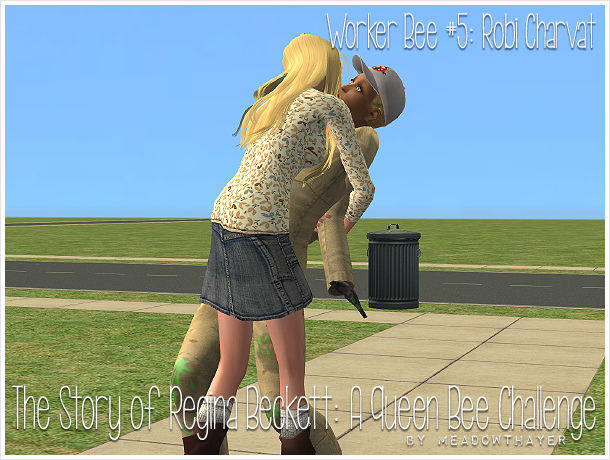 Welcome back to the next chapter of my queen bee challenge!
What's that? You forgot I had this? Well, I don't blame you, it's been almost four years since I posted an update!
I had completed 44 out of 45 of the vacation mementos from the previous chapters, the only one that's remaining is Become a Frequent Traveler, which requires me to have completed five good vacations. So, off we go to vacation number four!
I sent her to Twikkii Island, were she proceeded to check out the bellhop while checking into her room.
After checking in, the first thing that she does is perform Tai Chi in the lobby.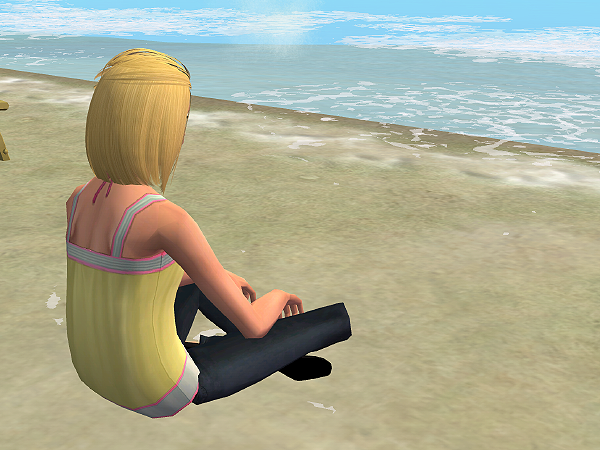 Then, she decided to go sit on the beach and watch the waves for a little while.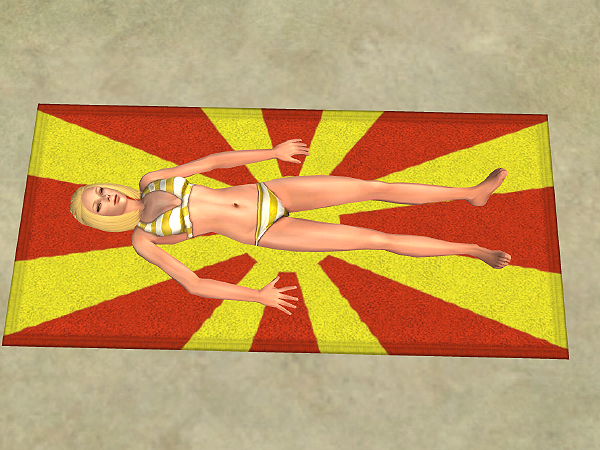 After wave watching, she sunbathed.
Only a sim could look that good in a bikini after having 24 children.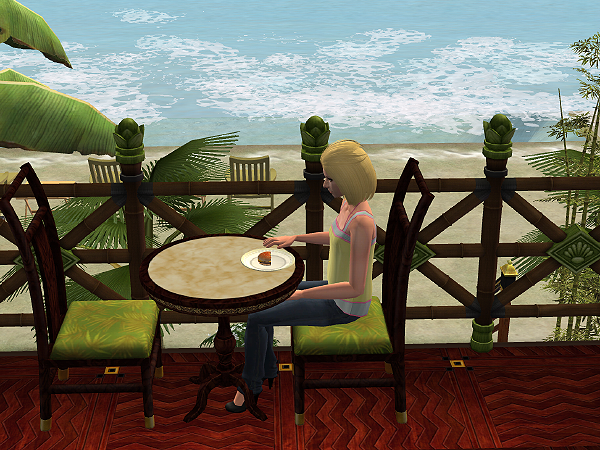 Regina's room had a lovely view, and she got to enjoy room service while overlooking the beach. I would love to go on a vacation somewhere like this.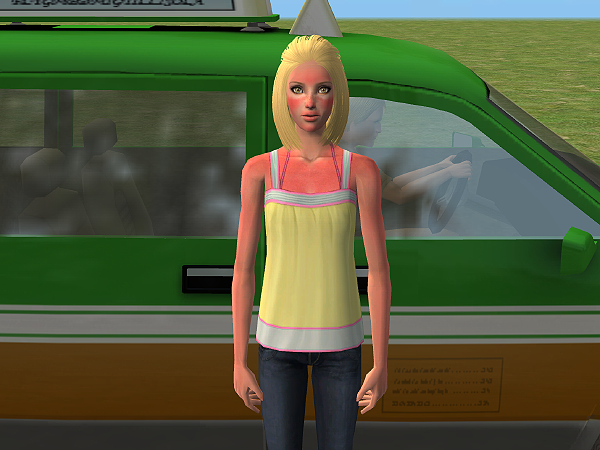 I decided to end her vacation early because she really didn't need to do most of the things there. She had a good vacation, and came home with a lovely sunburn from her second-time sunbathing.
I don't think I realized that you could ask the butler for a massage if you had a massage table, so that's pretty cool. I'm sure Regina definitely needed one after having twenty-four children.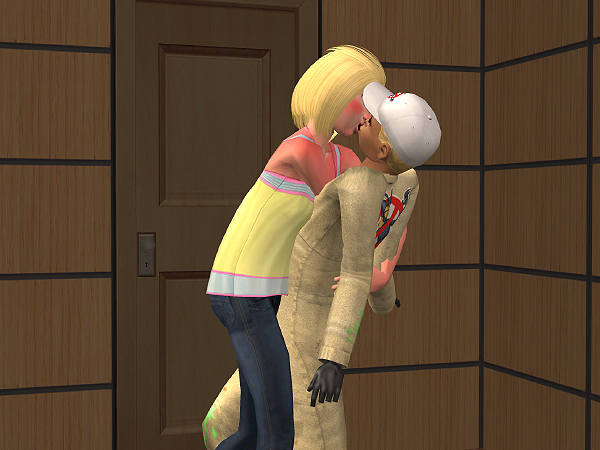 Regina invited Robi Charvat over, and randomly kissed him like this. Well then, it looks like Regina has chosen worker bee number five!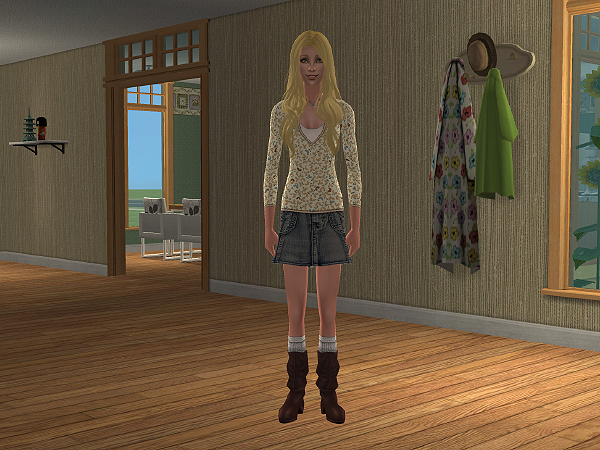 Once her sunburn finally went away, I gave Regina her new make-over. I really like this hair with this outfit, it's very pretty.
She quickly invited Robi over and invited him to move in with her.
He gladly accepted, and they really make an adorable couple! I'm excited to see their children.
Robi is a knowledge/family sim with a lifetime want to become a world class ballet dancer, just like Regina. His personality is 0.5.2.7.7
Robi and Regina didn't waste any time in conceiving their first child.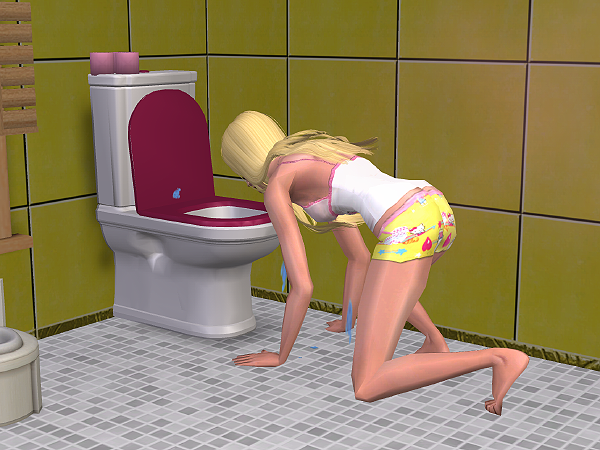 It took 10 tries before she got pregnant, and soon after she had a lot of morning sickness.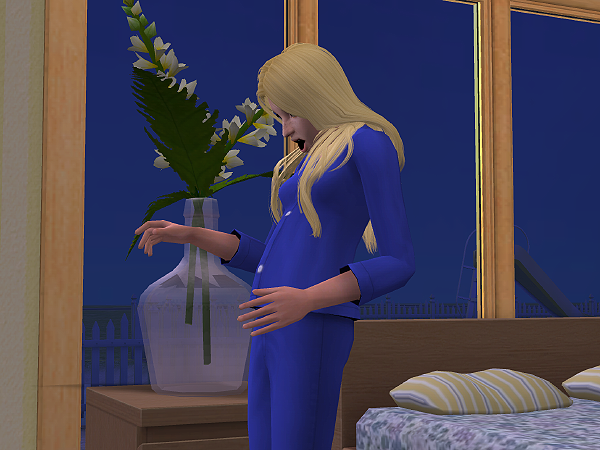 Her first bump arrives, which is a sure sign that the first baby with worker bee number five is on the way!
Unfortunately, the outfit I had Regina in didn't show her baby bump, so I had to put her into a different outfit.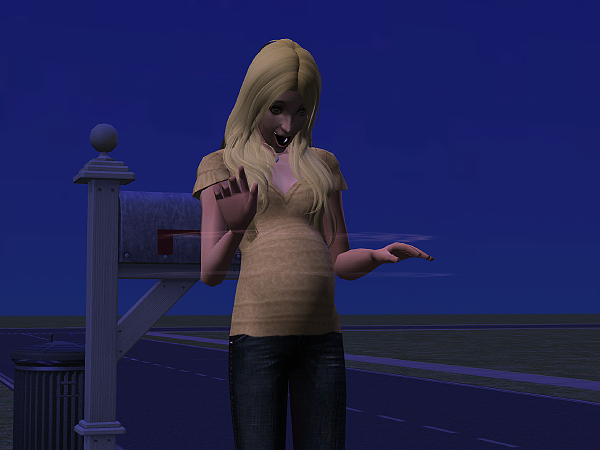 I forgot how exciting it was to see the belly get bigger with a pop. While, I enjoy that TS4 pregnancies seem a little more realistic I still miss the Sims 2 a lot.
While painting a portrait of "Robi" (I had intended to paint one of him, but then decided to paint one of her at the easel,) Robi made this lovely face and I couldn't stop laughing.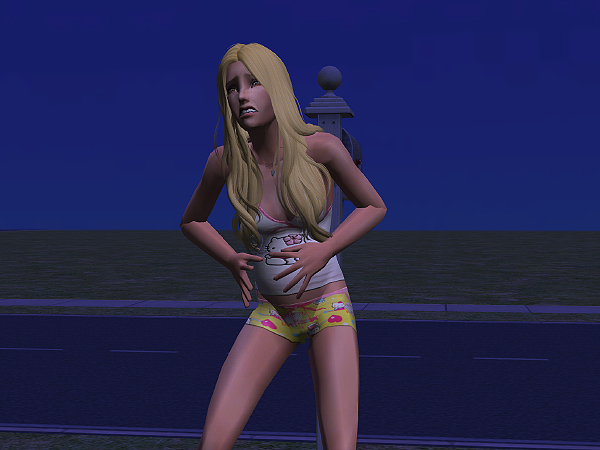 Looks like baby number one (or 25 depending on how you look at it) is on the way!
Meet baby boys Eric and Philip!
I decided to name them after Disney characters for this worker bee. Eric is from The Little Mermaid and Philip is from Sleeping Beauty.
While trying to conceive again, a burglar broke into the family home. Thanks to their alarm system, he didn't steal anything, but he did get away from the cop.
Birthday time for the twins!
Eric has a combination of his parents' genetics, which makes for a really adorable kid. His personality is 0.9.3.7.7.
Philip still has a visible mix of his parents' genetics but overall looks more like Robi. His personality is 0.10.3.7.7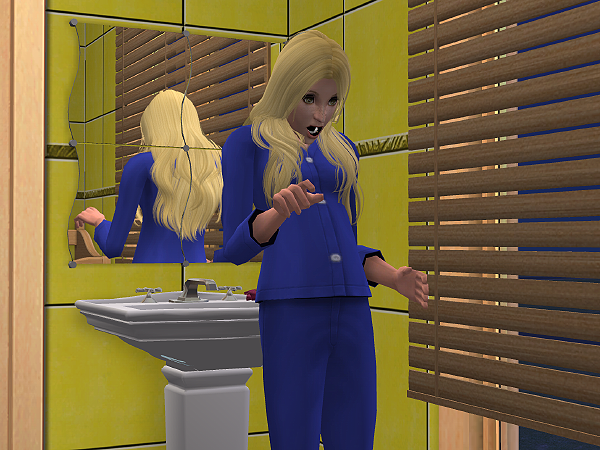 The next baby is officially on the way!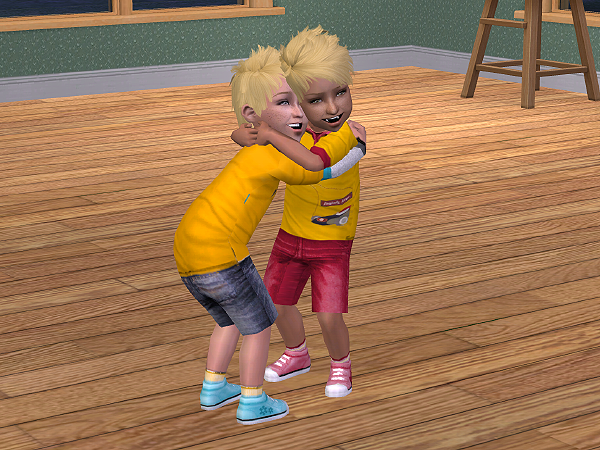 I can't get over how cute this is. It never gets old, ever. I'm glad TS4 finally has toddlers because I've missed the things you can do with them. Though, I will say TS4 toddlers are way more difficult than these guys.
Regina doesn't look too thrilled to be in her third trimester, does she?
You'd think by now, she'd just skip the labor and spin in a circle since she's had so many babies already.
Meet baby boy Adam! Adam is the Beast's real name from Beauty and the Beast.
Regina has completed her lifetime want of becoming a world class ballet dancer, next she wants to become education minister.
So, I had hired a nanny to watch the kids while Robi and Regina were at work. Robi came home early with a promotion from a chance card, so I sent him back to work in hopes of another promotion and a second Nanny showed up. That's really strange, lol.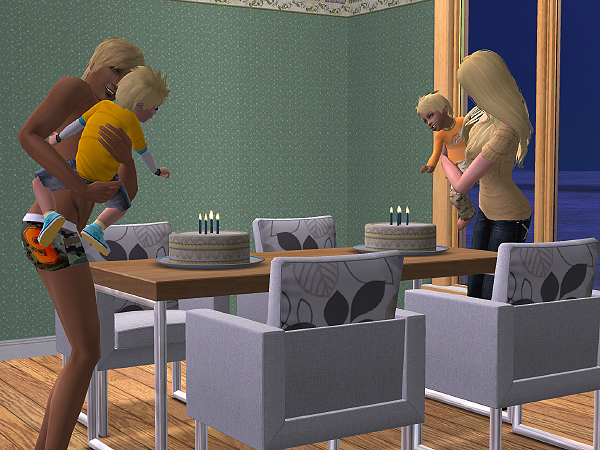 Birthday time for the twins already!
Now that they're a little bit older, I really think they look like twins. Eric is showing more of Robi's features now too.
Robi has completed his lifetime want, and now he wanted to become media magnate.
Time flies by, and soon Adam is becoming a toddler.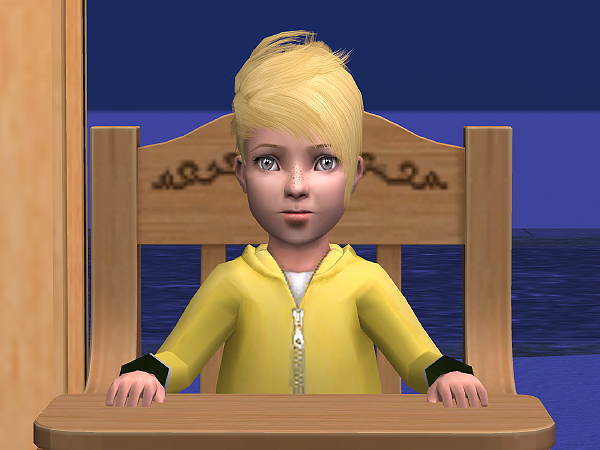 Adam looks a lot like his Mom because he has her eye shape. His personality is 7.10.7.0.3
It's hard to tell because of her outerwear, but Regina is officially pregnant again!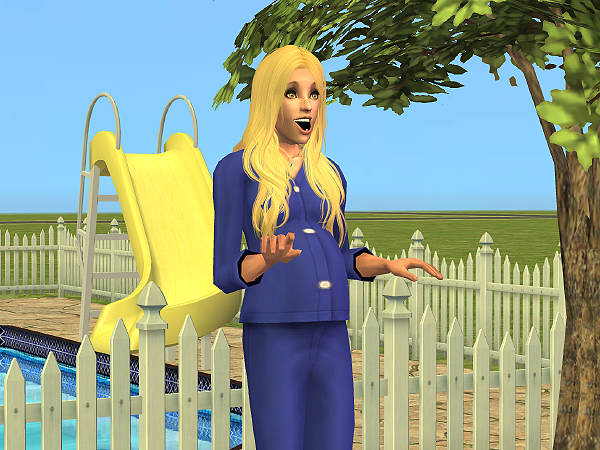 I feel like pregnancies go by so much faster here, but really the only reason it seems that way is because I take picture of each belly pop and you don't really do that in the sims four.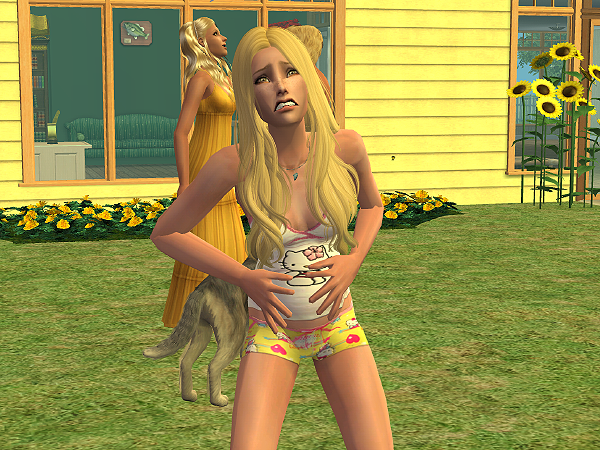 Regina goes into labor again with her eldest child in the back talking to her husband.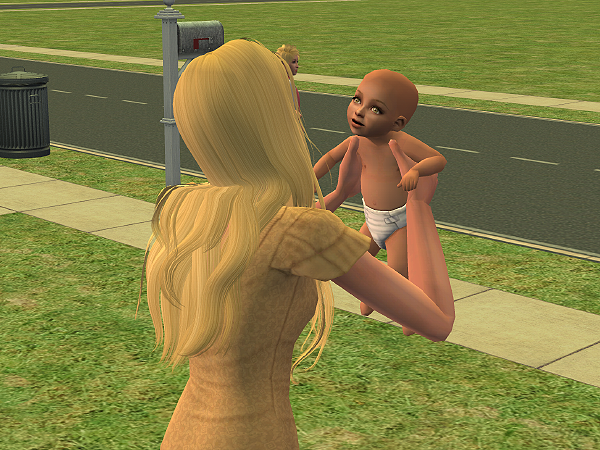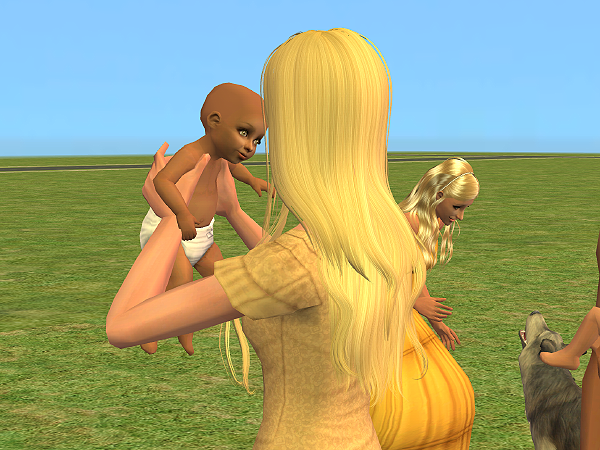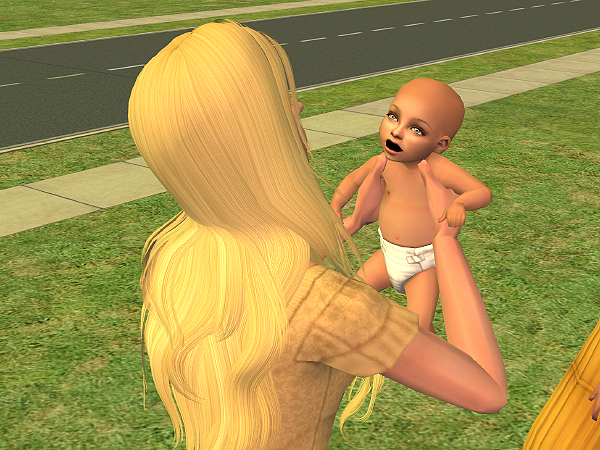 Meet baby girl Aurora, baby boy Flynn, and baby girl Moana!
For the first time, Regina has had multiples higher than twins!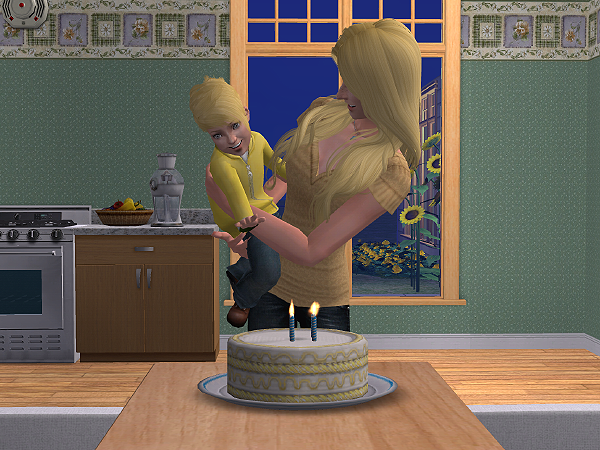 That same night is Adam's child birthday!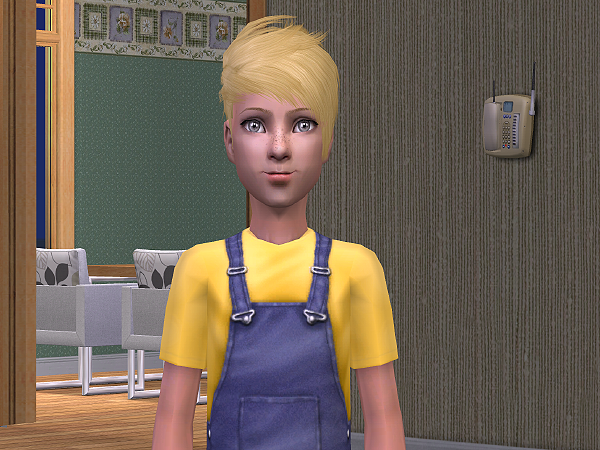 Aww Adam is so cute!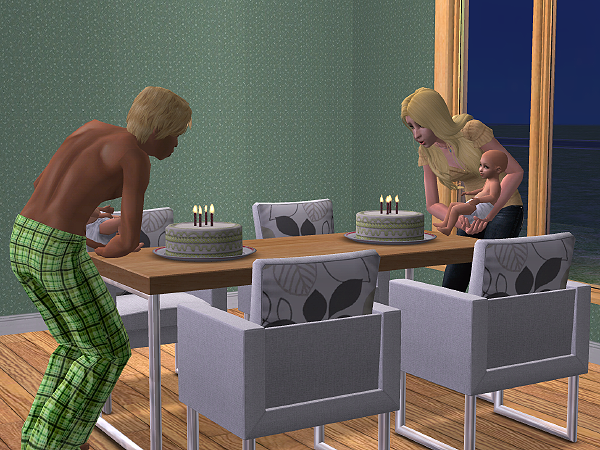 It's time for the triplets' birthday! Up first we have Aurora and Moana!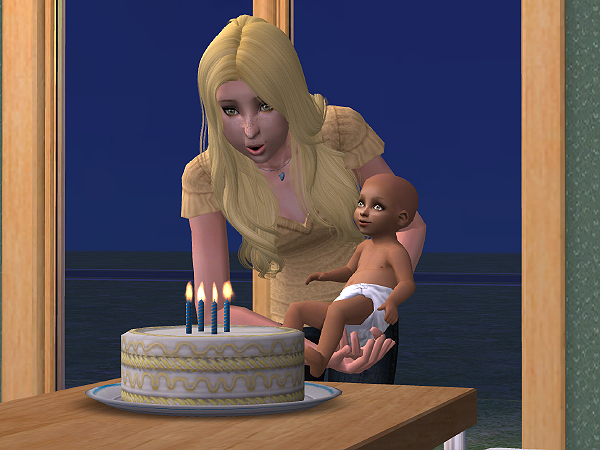 With their brother Flynn right behind them.
OH! Flynn is from Tangled!
Aurora is very pretty, but I definitely see Robi in her. Personality is 10.3.3.10.9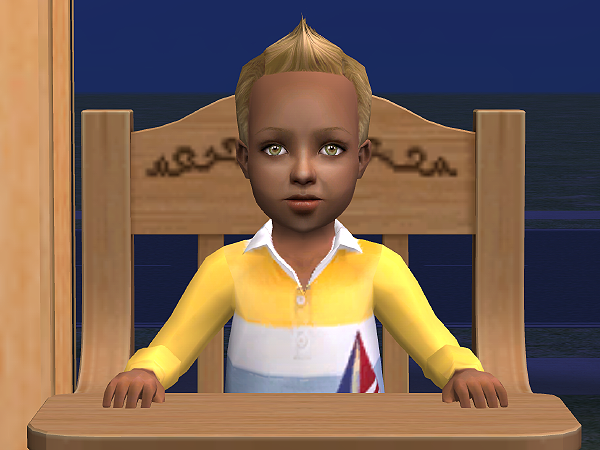 Flynn is a mixture of both parents and has a personality of 10.7.2.7.6
Moana looks the most like her Mom out of the triplets.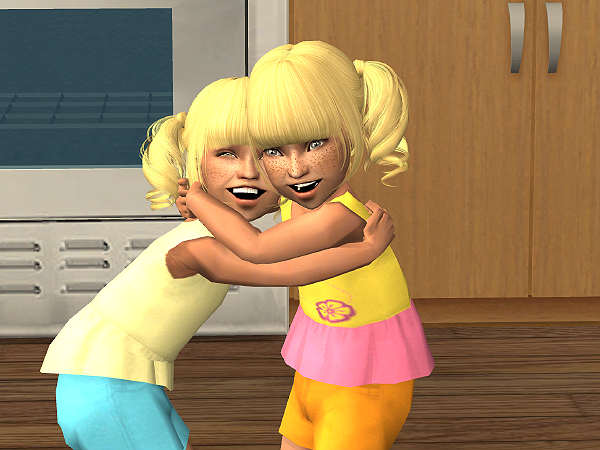 Awww, these girls are so cute! And Regina really favors having boys, so I cherish all the girls that end up being born into the family.
It's time for the twins to become teenagers! How is this already possible?
Eric, Philip
Eric is a knowledge/popularity sim and Philip is a popularity/grilled cheese sim.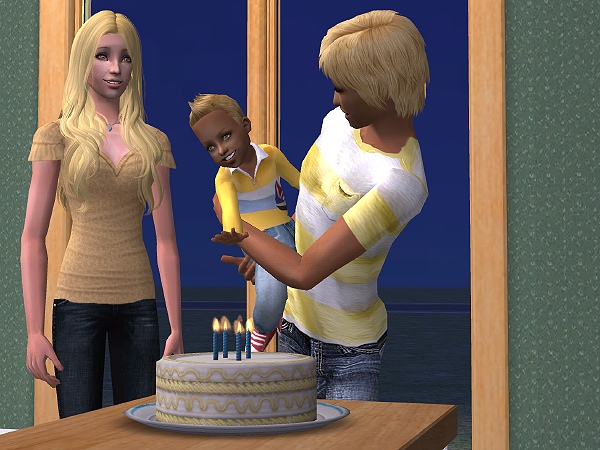 Birthday time for the triplets!
I unfortunately got so excited I was going to have another chapter for you that I forgot to get picture of them after they grew up. Oops, sorry guys.
Worker bee #5 and his six kids have officially moved out!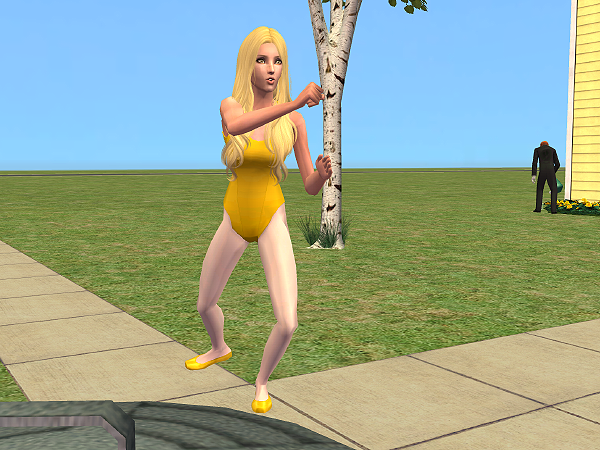 Regina celebrates her alone time by doing some more tai chi.
Before they left, just like last time, I took a family portrait so here we go! And with that ends the chapter. Stay tuned next time for worker bee number six!
BTF, LTR
Regina, Robi
Adam, Flynn, Eric, Philip, Aurora, Moana

SCORE
152.5

Previous Points - 109.5
Dad + 6 Kids: 1 (1 point)
$100,000: 1 (1 point)
Natural Multiples: 2 (1/2 point)
Top of Career: 2 (10 points)
LTW: 2 (10 points)